For some industries contractors have been a key and strategic resource which have been an integral part of how they develop their business and how they manage long-term and short-term growth. While some organisations see contractors solely as a means of plugging planned and unplanned staffing shortfalls, others have employed contractors as a significant force for change. For some industries and companies though, contractors are only just becoming a viable and valuable source of expertise.
In this guide we explore the value contractors can bring to companies of all shapes and sizes and across all sectors.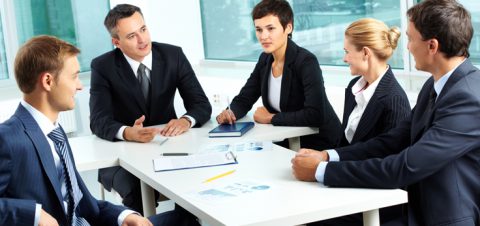 A cost-effective resource
Although contractors are typically paid more than permanent employees, viewing the cost-effectiveness of contractors on this alone can be misleading. Yes, contractors are typically paid more per hour than permanent members of staff but unlike permanent employees, they are not entitled to benefits such as occupational pensions and share schemes; nor are they entitled to redundancy payments, maternity/paternity leave or company-related bonuses. So, although the hourly or daily rate of contractors may exceed that of your permanent employees, the long-term savings could far outweigh your initial costs.
Contractors also become particularly cost-effective when demand for staff is project-driven or affected by volume change business, whether by unexpected upturns in demand or expected seasonal changes. Hiring specialist contractors mean companies can scale up their operation and staffing levels or cut back on demand without having to make permanent additions to headcount; leaving them less bound by long recruitment process lifecycles and much more agile.
A flexible staffing solution
For many companies, contractors are a great resource for planned and unexpected shortfalls in staff, whether as a result of maternity leave or long-term illness, upturns in business, or new projects they lack the skills for in-house and are unlikely to need over the long-term.
Replacing permanent employees on a temporary basis with additional permanent heads is rarely viable. Even when it is, it usually means the downtime associated with onboarding new employees, the time required to get them up to speed with the work required and the delays caused by things such as training, means the first few weeks of a new start can be lost, and in fact end up costing companies before they start to see any real value.
Plugging skills gaps or shortfalls
The difference between permanent and contract employees when it comes to the value they bring to organizations can be put down to one main premise: permanent employees are hired to expand the skills and capabilities of the organization over the long-term, whereas contractors are usually hired for the specific specialist service they bring.
Contractors typically provide companies with access to skills they do not ordinarily have, or do not have enough of, and may not need over the long term. Companies can, therefore, take on expertise and skills as and when they need them and can adapt their staffing levels precisely and flexibly.
The best contractors have a wealth of experience across multiple projects, companies and, in some cases, sectors, and industries. The experience and expertise they bring are highly valued and immediately effective because they've seen it all before. They've typically learned a great deal from past projects and issues associated with those projects and just as importantly benefited from previous successes. To have this experience and expertise permanently available in-house requires significant investment in time and money and a much larger team than would be possible for most companies.
Raising the bar within organizations
Although hiring contractors with specialist skills and experience can have an immediate impact on the range and level of skills available to your organization, they can also have long-term implications for your permanent employees and the level of skills and expertise available generally.
Engaging good contractors can improve the skills and approach of permanent employees by promoting best practice, offering mentoring potential and encouraging expertise sharing. They can bring new ideas, greater expertise and broader experience to organizations, enabling their existing employees to learn and think differently.
Motivation & objectivity
Contractors are only as good as their last assignment and their reputations are built and broken on a project-by-project basis. This means their motivation to succeed is driven by results and feedback and not by the prospect of gaining promotion or a higher status within organizations. Contractors are therefore focused on doing the best job possible and are free from the politics and gamesmanship that can sometimes be associated with working in an organization.
What to look for when interviewing contractors
They have the skills and experience to do the job
They are confident and assertive, without being too pushy or arrogant
They are likable and can work with people of different levels and personality types
They are clearly focused on delivery and success
They have good communication skills, can motivate others and are not afraid to listen
They are inquisitive and not afraid to ask questions
They have a proven track record in your industry and with similar projects
They are commercially aware
What to be careful of
They are too focused on how they can benefit rather than how you will benefit
They are overly creative when talking about previous experience
They talk too much and like the sound of their own voice
They are too forceful with their opinions
They are focused purely on the project and do not consider the commercial implications of delivery
They are not open to other perspectives
They lack flexibility
They do not ask questions about your company or look to learn more about the project/assignment