Front office roles are no longer the only ones where employees can receive large salaries in the banking sector.
Nowadays, support roles such as risk management and oversight can command the same three-figure salaries as their front office counterparts.
The banking sector has undergone significant change in the last decade. For much of the past few years the industry has found itself in the dock. The fallout from the financial crisis, several high profile cases of banking skullduggery and massive fines handed out as a result has led to a rise in the importance of non-revenue producing roles.
"There's much more of an emphasis now on how you run the business and manage risk, rather than making money for the sake of making money," explains Jonathan Astbury, Associate Partner at Newington International. "The focus has moved from revenue drivers to a risk management and clear and prudent oversight perspective.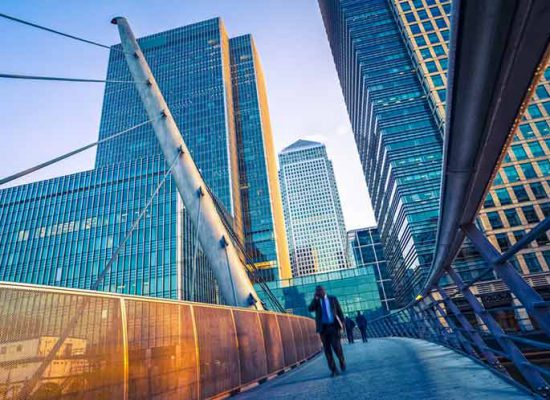 "Salaries in front office haven't changed, so banks are having to invest out more in general. However, the big change has been the bonus potential of front office, which is now a lot lower than it was previously, and those savings are filtering through to back and middle office."
Of course, much of the bad behavior within banking historically and has been blamed on the fact that remuneration was linked to the revenue generated and proprietary trading risk was rewarded.
"In the old days it was quite conceivable that a good salesman would get a bonus of between £400k and £1m, and that was purely on the basis that they were making at least 10 times that in revenue," says Jonathan.
"Firstly, those revenue figures are much lower these days so bonuses have naturally come down. Secondly, the overall markets are not as active: there is increased pressure on margins, and you've also got the advent of electronic trading and direct market access. A lot of work is now done by systems, not people, which is a cheaper and permanent change."
New high paying roles
The newer high paying roles are centered around functions like senior level project managers and senior analysts, many of whom have been employed to run large projects that will help banks save money and work more efficiently in the long term. Compliance and regulatory affairs feature heavily as well:
"There has been an exponential rise in salaries in compliance because there is a real shortage of talent at a senior level," explains Jonathan. "Regulatory change is an ongoing and evolutionary process, so even when new regulations have been absorbed there will be more on the way.
"Specialized research areas are also quite lucrative, high level academics are being brought in to help develop trading strategies, and to help develop products. Financial and cybercrime is also an area that's growing in importance and in demand for talent."
Finding the talent
Sourcing the right people often comes as a result of headhunting, with remuneration being a key driver influencing whether a candidate chooses to move jobs. Whilst London is still a key hub, many banks are onshoring the non-front office roles to other UK cities such as Birmingham.
There's no need for front office to consider changing roles yet, however. Recent surveys by salary benchmarking site Emolument shows that salespeople, origination, and trader or structurer in investment banking are still the highest paid roles in banking.