Banks across Australia are facing a serious risk analytics shortage - especially when it comes to hiring credit risk quantitative modellers. This has a lot to do with the approaching deadline of the new IFSR 9 requirements. By 2018, all banks are expected to have updated their credit risk models to reflect the new IFRS 9 Standards. As such, bank leaders and recruiters are scrambling to find staff to not only help design these new models but backfill roles for internal team members as they move into dedicated teams to handle the additional workload.
What is IFSR 9?
If you are in the banking sector, you are definitely more than familiar with this term. But, just in case you need a refresher - here's what it boils down to.
In 2014, the International Accounting Standards Board (IASB) completed its publication of IFRS 9 Financial Instruments. The series of improvements introduced in this document covered everything from a logical model for classification and measurement, a single, forward-looking 'expected loss' impairment model and a substantially-reformed approach to hedge accounting.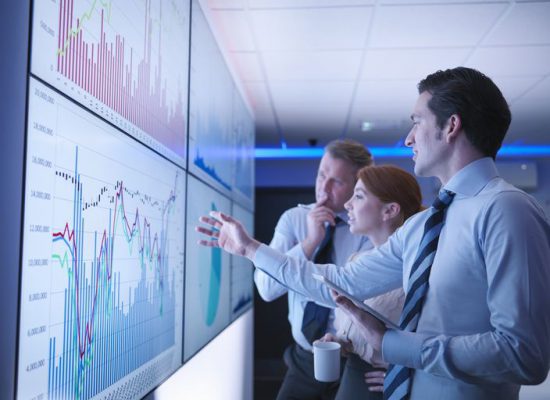 These standards have been a work in progress since 2009 and are intended to replace IAS 39 Financial Instruments: Recognition and Measurement. The IASB expects all banking models to reflect the proposed changes by 1 January 2018.
What this means for banks is that they need to completely rebuild some of their core accounting models. No small task considering to do so they will need highly qualified professionals with a distinct set of skill sets.
Why is the implementation of these IFRS 9 Standards creating a skills shortage?
In the simplest terms, IFRS9 is causing a skills shortage because there is an increasingly high level of demand for a very niche skill set. In fact, a Global Banking IFRS Survey by Deloitte found that nearly half of all surveyed banks don't have the technical resources to deliver their IFRS 9 projects. Moreover, nearly a quarter of respondents don't believe there are enough skilled professionals in the market to cover shortfalls.
Australia in particular is seeing a gap in the market because nearly all major banks are looking to fill the same kind of specialised roles. Across Europe, many banks have managed to complete their IFRS 9 projects. Yet, to date, only one AU bank has completed their IFRS 9 programme - The National Australia Bank.
Across the country, professionals with the specialised skill sets needed to fill these roles took positions early last year. As such, the talent pool was largely dried up in the early stages of demand - leaving Australian banks with a serious skills shortage in a highly niche area.
Unfortunately, these roles are not something most banks are willing to outsource. The intricacies of Australian financial regulations and codes require positions to be filled by local candidates. With a two-year deadline on these projects, the time it would take to get an external candidate up to speed on all these details would be too long to justify the hire.
To make matters more complicated, the number of banks hiring Credit Risk Modellers to accommodate the uplift in workload is also creating demand in other areas. With teams growing, the demand for Leads and Managers with Modelling experience is also increasing.
All these factors have combined to make the risk analytics market busier than it's been in the past 6 years. The various incomplete IFRS 9 projects across Australia are creating such a distinct need for quantitative talent that professionals in this area have a unique opportunity to enter a market desperate for expertise.
The Excellence advantage
This leaves businesses in a tricky situation. They need local professionals that simply aren't available. This is where our specialists at Excellence Corporate Consulting can help.
We take a much more proactive approach to headhunting than many of our competitors.
Having worked in this market for so long, we have an extensive network of professionals that we are able to tap into to locate passive candidates. These are professionals that may not actively be looking for a position but that are well-qualified for the position at hand and have proven themselves to be highly capable.
Founded in 1999, Excellence Corporate Consulting is an international recruitment agency.
Our extensive global connections, including over 350 consultants based worldwide, enable us to work strategically to develop and deliver bespoke solutions designed to meet your specific recruitment needs, wherever you are in the world.
Excellence specialises in niche markets as we only recruit for the financial services sector. So you can be sure our capabilities are targeted to the role you need filled - a considerable advantage when seeking out risk analytics candidates in particular.
Sources:
Global IFRS Banking Survey 2016
Get Ready for IFRS 9
International Reporting IFRS 9 the Race to Compliance