In the past, if you asked graduates which industry offered the highest salaries, they would most likely have answered banking, followed by law and possibly consulting. The lure of the square mile was immense, as starting salaries in the city paled into insignificance compared to the massive bonus opportunities on offer.
Today, banking can no longer rely on its reputation as the highest paid industry to attract the brightest talent. The explosion of regulation has meant that banks have had to really focus on beefing up their legal and compliance departments as well as having to cap their bonus payments. In addition, increased competition has seen fees squeezed, all of which has had a knock-on effect on employee compensation.
A cultural shift
"Over the last ten years there has been a cultural shift. Today the career landscape is different, we've seen an explosion of technology companies and internet start-ups, both of which are attracting the same pool of talent as banks," says Sachin Gupta, Associate Business Manager, Excellence Corporate Consulting.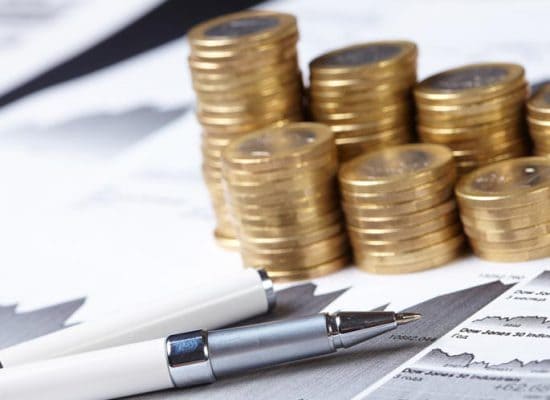 "Today a very good, bright, graduate isn't just interviewing in Bank 1 and Bank 2 and a fund manager, he or she is interviewing in startups, for software houses, and for media companies."
In addition, the last few years has seen technology companies start to match the salaries that were once only available in the financial sector, attracting the attention of graduates that might otherwise have headed to their nearest financial city centre.
"You can still be very well paid in banking, but the gulf in compensation between that and other industries has shrunk. So, not only can graduates earn the same in technology companies as banks, but they want to feel that they're part of a new company that's going somewhere and doing new things," adds Sachin.
Technology companies generally have lower overheads, and are one of the hottest areas of investment today, so they have plenty of money.  They also have plenty to offer other than salary – they are very much viewed as "cool" places to work.
What has changed?
Historically, technology companies have struggled to compete with the bonus culture than banks have built over the years, but in recent years bonuses in banks have been curtailed thanks to the legislation that followed the fall out of the financial crisis. In addition, starting salaries within banks haven't increased by any great margin. So if the financial incentive isn't there, banks have to work harder to compete with other industries.
The positive influence on banks
And yet, technology is an integral part of the future of banking. Fintech has changed the banking landscape, bringing about start-ups and challenger banks who aim to completely transform the way we do our banking business. Goldman Sachs has cottoned onto the lure of the technology world, with CEO Lloyd Blankfein saying last year that "we are a technology company now".
"If we look specifically at IT graduates, a decade ago banking and finance was where the best technologists wanted to be because the systems were cutting edge, so that attracted the best people. These days, only those with a specific interest in finance are likely to head into banks, because now banks face stiff competition from the technology companies," says Sachin.
"In addition," adds Daniel Woodgate, Principal Search Consultant, "it is much harder for banks to keep up with trends in technology due to their size. Any change represents a massive investment and has to be thought through carefully. Then there's the red tape and regulation that goes alongside any change, so evolving technology within banks takes time.
"Looking at technologically-minded graduates and 'millennials' again, if not managed in the right way, this can result in them feeling frustrated and they will often prefer to be paid less in order to get the flexibility to implement and use newer technologies and programming languages elsewhere."
Banks will need to keep working to compete:
"The reality is that there isn't even so much of an imbalance on the compensation side anymore, the proposition is highly diluted and banking is not such an obvious choice for top technology talent unless they have that underlying interest in banking and finance as a domain," says Daniel.
"The culture can be very different at a bank vs a start-up or tech Company," he concludes. "Think bean bags and chill out areas vs big corporate banking offices; t-shirts and jeans vs suited and booted. This culture and environment is typically seen as attractive by junior technologists. However, it is clear that banks are fighting back. They are driving innovation and creating an increasingly agile technological environment that in turn is helping them to tackle the drain of talent into technology firms and start-ups. Banks have historically had the pick of the bunch and increasing disruption from evolving technology businesses is forcing them to innovate and improve the way they attract, interact with and manage technology talent, and that can only be a good thing for businesses and employees alike."