Demand for accountancy and consulting professionals continues to grow to unprecedented levels. This has been fuelled by global economic and sector growth as well as an increasingly complex commercial and legislative landscape.
According to the US Bureau of Labour Statistics, Accountancy and Consulting is one of the fastest growing markets, with projected growth of 22% by 2018. Industry analysts predict that this growth will be reflected globally.
Talent shortages are already impacting on the sector, with some firms reportedly turning down work due to a lack of talent. Accountancy and consulting employers need to identify, attract and recruit the talent they need in order to take advantage of the market opportunities for growth.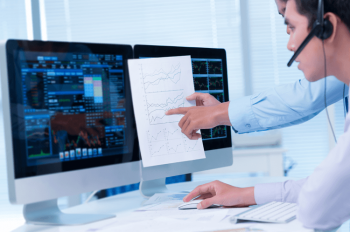 Excellence Corporate Consulting has been serving the Accountancy and Consulting sector globally since 1999. We have built long lasting relationships with key clients and regularly place successful hires in areas of skill shortage such as audit, financial control, tax and treasury and management consultancy.
Our research, surveys and employer and candidate guides are widely published. We are active on the industry's events circuit worldwide.
At a time when high-calibre candidates are increasingly in short supply, employers and candidates will need to work with a partner that can be trusted to deliver. At Excellence Corporate Consulting, our track record speaks for itself.