With significant growth across the Financial Services sector, fuelled by a growing recovery, resurging housing markets and increasing consumer confidence and spending, the demand for talent is reaching record levels.
Against this already challenging backdrop of increased regulation and legislation, the move towards greater digitisation and an increasingly complex security landscape are also driving increased recruitment activity, with the result that now over nine out of ten financial services employers globally are reporting hiring difficulties, particularly within key markets such as France, Germany, Hong Kong, Singapore, the UK and US.
We've been working with the Financial Services sector since 1999, partnering accounting firms, credit card companies, lease organisations, mortgage lenders and payment services providers, to attract and recruit the talent they need.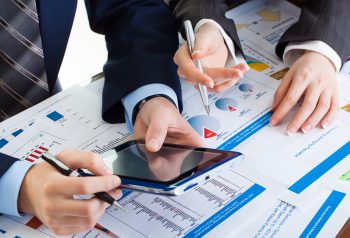 Every consultant, recruiter and researcher in our dedicated Financial Services Team is an expert on their subject. They use the latest candidate sourcing techniques and business intelligence to map the market, source the best talent and build and manage bespoke talent communities. We've helped our clients identify and recruit across business analysis, customer support, IT and operations, sales and security roles, as well as finance, HR and procurement.