Like other parts of the Financial sector, the Insurance industry is emerging from the financial crisis and a prolonged period of economic uncertainty. Insurers are rebuilding their capital positions across Canada, Europe and particularly in the US whilst rising individual wealth and an ageing population are fuelling growth in other parts of the world such as Asia-Pacific and Latin America.
Against this backdrop of increased confidence and growth, the industry continues to face a number of complex challenges: an extended period of low interest rates, increased regulation and legislation and the technology challenge-especially the need to both develop a stronger digital presence and implement more robust data analytics and reporting.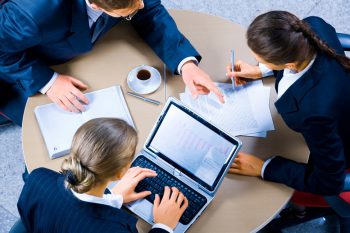 As the Insurance industry responds to the challenges and opportunities it faces, a war for talent has emerged. Skills shortages are widespread (particularly around technical markets) whilst the industry is demanding more candidates with higher degrees, broader education and increasingly specific experience. Companies are competing for a larger share of a diminishing candidate pool.
Excellence Corporate Consulting is recognised as one of the leading recruitment partners to the industry.
We've built a dedicated team of consultants that work exclusively with the Insurance industry. Working closely with some of the leading names in general insurers, life insurers, brokers, retail banks, consultancies and re-insurers, we have exceptional knowledge of the market. We publish a number of research papers, employer and candidate guides and regularly speak at or host our own knowledge events.
We've got a proven track record of working with our clients in recruiting successfully across operations, front, middle and back office functions, for roles as diverse as actuaries, auditing, claims, employment benefits, technology, product development, risk, sales and underwriting.