Working across the Banking and Financial Services sector, we recognise that the war for talent is intense. Whilst there are a number of skills shortages across the sector, the demand for top talent- people that can drive businesses forward and contribute to the bottom line-has never been greater. This is particularly true across front office disciplines.
Celebrating our 20 year anniversary in 2015, we're recognised as one of the market leaders in this arena. Working at a strategic level, we develop and deliver bespoke solutions designed to meet our clients' specific challenges across banking and capital markets, commodities, asset management, insurance, financial services and retail and corporate banking to help them identify, attract and recruit the front office talent they need. This includes sales, relationship management, trading, buy-side and sell-side specialists, portfolio management, quantitative analysts and developers, and quantitative research and strategy professionals.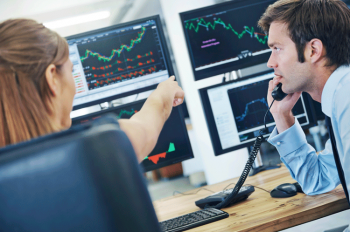 Working within a specific industry team, our front office consultants are experts in their specific, niche vertical markets. They use the latest candidate sourcing techniques and business intelligence to map the market, source the best talent and build and manage bespoke talent communities. Regardless of whether we are providing permanent and contract recruitment, executive search, talent management consultancy, project recruitment or payroll and relocation services, our team work closely with clients and professionals to understand their aspirational, experiential, technical and cultural requirements to ensure the best fit between the right role and the right candidate.
We have a proven track record in connecting the world's best talent with the world's best known financial institutions.