According to 'The Challenge of Speed', recently published by Ricoh/Economist Intelligence Unit, CEOs in financial services see technology as a key issue, with 49% agreeing they have to 'adopt new technologies faster' as their number one priority ahead of attracting new customers or changing business processes.
Numerous challenges make technology one of the key issues for the sector, such as increasing regulation and legislation, the growth of big data and the need to implement more robust analytics and reporting. Digital transformation and rapidly-changing consumer habits, increased importance of cybersecurity, the cloud and automated trading have also contributed to the current technological challenge facing the Banking and Financial Services sector.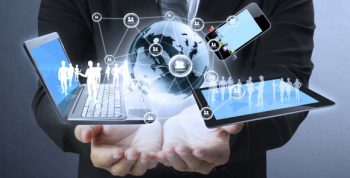 This is fuelling a global talent shortfall which has become a critical issue for the Banking and Financial Services sector.
At Excellence Corporate Consulting, we've got a proven track record in connecting clients with technology professionals every day.
Our consultants work in dedicated technology teams, each one focusing on a specific niche vertical market. They understand the market and how and where to engage with the best talent. They use the latest candidate sourcing techniques and business intelligence to analyse the market, source the best talent and build and manage bespoke talent communities.
We provide high-value permanent and contract recruitment, executive search, talent management consultancy, project recruitment and payroll and relocation services, to attract and recruit development, testing, support and infrastructure, database, in addition to strategic, management and leadership roles. We have particular experience of building and managing talent communities of professionals with strong knowledge of Calypso, OpenLinks and QlikView, and SaaS specialists.
Importantly, we get to know our candidates as well as know and understand our clients. This means we're better able to match the right professional with the right role, ensuring the best fit between the right employer and role.