Celebrating our 20 year anniversary in 2015 in working in the Banking and Financial Services sector, we understand the role that HR and procurement professionals play.
The Banking and Financial Services sector currently face a number of business critical challenges and opportunities: a growing global economy, increasing competition, emerging global markets, the need to modernise IT and technology and increasing regulation and legislation. If the sector is going to meet those challenges head-on, it will need access to the best talent as well as third party services and tools.
This makes the roles of HR and procurement of paramount importance to the industry and is driving huge demand for the best professionals in these areas.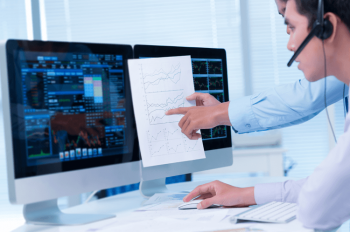 At Excellence Corporate Consulting, we connect our clients across Banking and Capital Markets, Commodities, Asset Management, Insurance, Financial Services and Retail and Corporate Banking with the best HR and procurement professionals.
Our consultants work in dedicated industry teams and are experts in their discipline. In HR, we have particular expertise of working with development, HR leadership, HRRS specialists and reward professionals, whilst in procurement we specialise in procurement and category management roles and P2P and CPQ specialists.
By connecting the best talent with some of the best employers in the Banking and Financial Services sector, we help our clients respond to the business challenges they face, whilst helping professionals achieve their career goals.