The Banking and Financial Services sector is facing the dual challenge of growth, whilst having to deliver change in the way it works. As the global economy continues to recover, new markets emerge and consumer confidence and spending is increasing. Meanwhile, the sector faces increasing levels of regulation and legislation, heightened security requirements and the challenge of harnessing rapidly-improving technology.
As more organisations look to recruit the professionals that can help them meet the challenges head on, a global skill shortage in finance has developed: over nine out of ten employers in the Banking and Financial Services sector are now reporting hiring difficulties, particularly within key markets such as France, Germany, Hong Kong, Singapore, the UK and the US.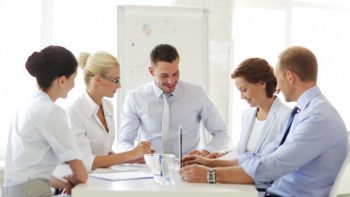 At Excellence Corporate Consulting, we've got a proven track record of working closely with pension and hedge fund managers, asset management houses and investment management firms, helping them to attract and recruit risk management, regulatory and compliance, and quantitative analysis professionals. We're widely acknowledged as the market leader in this sector.
We have a unique approach. Our consultants work exclusively in a specific niche middle office vertical market. We understand the market. We publish regular market updates, salary surveys, benchmarking information and other market intelligence. We get to know and understand our clients as well as we know our candidates.
Which means we're better positioned to match the right role with the right professional candidate.
Regardless of whether we are delivering high value permanent and contract recruitment, executive search, talent management consultancy, project recruitment or payroll and relocation services, we provide recruitment solutions that really work. For our clients and candidates.